360 spinner - How to buy and set up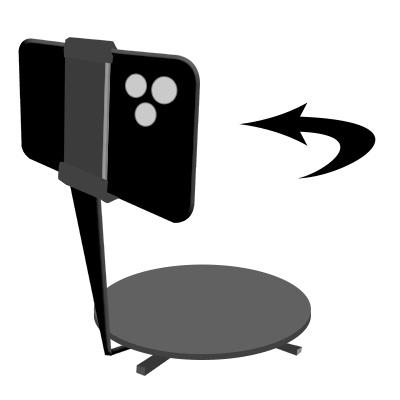 Use a 360 spinner to create stunning slow motion footage. Add music, an overlay or a boomerang effect to make the most impact. All this can be done with Touchpix for iPhone and iPad. Download the app on your device: link.
We recommend that you purchase an iPhone 11 or an iPhone 11 Pro (Max) with the Touchpix app for your spinner. The reason is that the ultra wide angle lens works great with a spinner. The footage looks more dynamic and smooth compared to the regular wide lens.